Life as a graduate in the year of COVID-19
21 Oct 2020 | Dhiran Makadia Pillay (Graduate Engineer)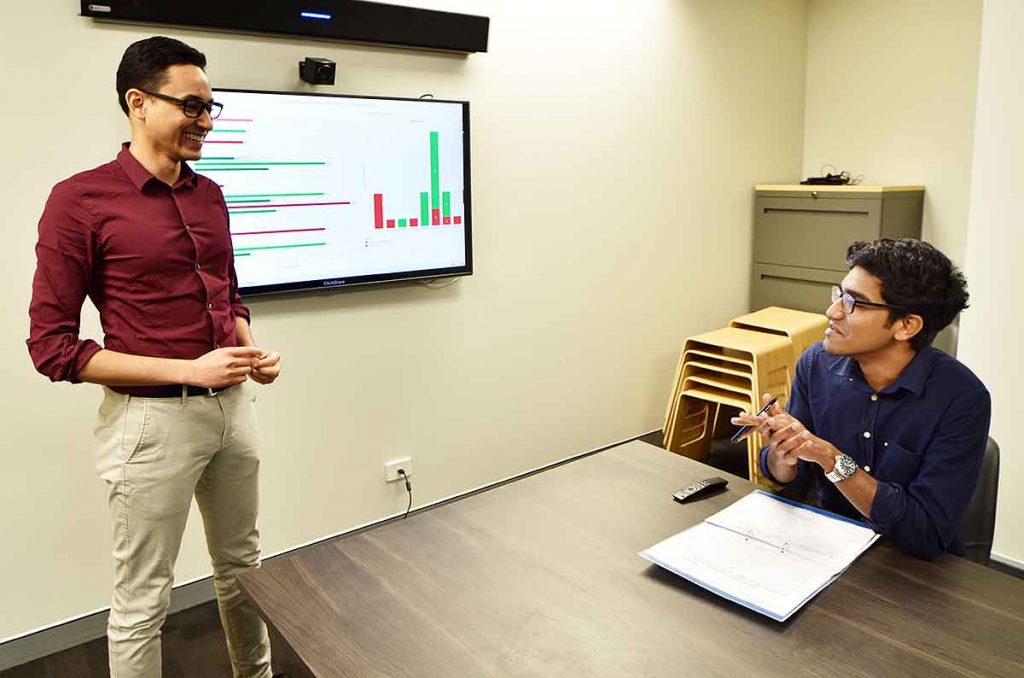 The two things I was most excited for when joining Gamuda were working with a diverse team and learning first-hand from so many experts.
As a graduate engineer, being around others and seeing how they work and solve problems is one of the best ways to learn. Working closely with team members allowed me to know quickly at the early stage of my career.
I was based in the Sydney office when COVID-19 hit. As with so many other businesses, Gamuda transitioned to remote working and any prior expectations I had of what life would be like after university rapidly changed. I had to adapt to a new way of living and working. This presented several challenges, none greater than the shift from being able to connect and work with my colleagues, face-to-face, to doing everything online.
Fortunately, what happened over the next several months gave me an entirely new perspective and a sense of confidence in myself which I wouldn't have imagined before.
Firstly, our Executive Director, Mr Yew-Weng Yee (Ewan), formed the 'COVID Steering Committee' after we transitioned to work-from-home practices, with Ben Kirkbride (Gamuda Australia's Head of Health, Safety, Environment and Quality) and Sianne Bennett (Head of Human Resources). As a committee, they were able to quickly create a set of guidelines for the company to follow while we worked from home to safeguard our physical and mental health and well-being.
Another initiative we undertook, was 'Check-In Tuesdays', a video call which connected the whole team every week. This was important for many of us who used to socialising each day in the office but now living alone.
Over time, we all got used to life in lockdown. Many embraced the 'new normal' quickly; parents suddenly had more time with their children, those living alone discovered their hidden culinary talents.
Working from home has taught me a lot about myself and how important it is to be resilient and adaptable. These are skills which will help me become a better engineer, enabling me to consider new ways of working and alternative options.
The change to remote working and reliance on technology to feel connected has also proved to us all that there is no reason we cannot work collaboratively with our colleagues in other offices just as well as we do with each other in Sydney.
Gamuda's commitment to ensuring the health and safety of everyone over the past six months has made us all feel confident and supported as we continue with the 'new normal' in 2020. We are now following a roster system, which utilises a combination of working from home and time in the office. Temperature checks, cleaning routines, social distancing and hand sanitising are all part of the new normal that Gamuda has embraced.
Dhiran Makadia Pillay is a graduate engineer.