What we mean by global expertise, local delivery
18 Mar 2021 | Richard Petacci (Operations Manager)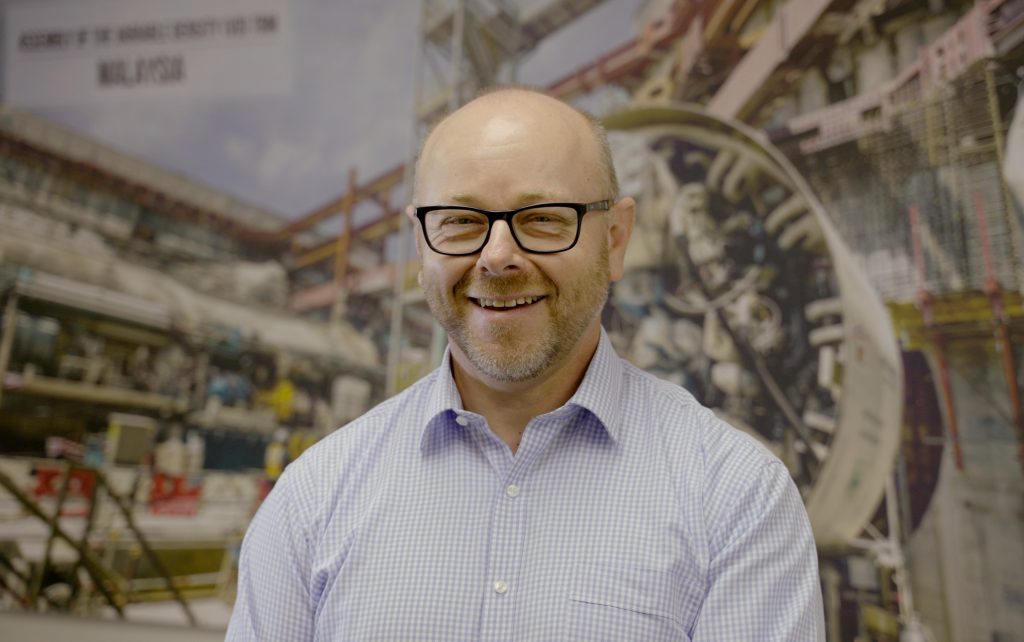 Gamuda Australia's proposition to the Australian construction sector is that we bring a mindset of 'global expertise, local delivery.'
One example of what that means can be seen in our team: we are not only hiring locally and creating jobs and training opportunities, but also working with our global subject matter experts. It's the best of both worlds.
The experience I bring to Gamuda Australia is an example of this approach.
I've worked in the engineering and infrastructure sector for nearly 30 years and have had the opportunity to be a part of some incredible projects across Australia and overseas.
After university, I worked on the parallel runway project at Sydney Airport. From there, I worked on the ANZAC Bridge and other heavy engineering projects such as the M5 East Tunnel and the Bolte Bridge in Melbourne. Working on a range of major projects in my early years as an engineer gave me a fantastic base for which to continue the rest of my career. In recent years I have led teams across major road upgrades in NSW, working with key stakeholders, including Transport for NSW.
A personal career highlight for me was leading part of the construction of 'the home of football', Wembley Stadium. As an avid football fan, working on this project was a dream come true. It was an incredibly challenging job. I led the team that constructed the roof and the iconic Wembley arch, the world's longest unsupported roof structure.
Richard Petaccia discusses what global expertise, local delivery mean to Gamuda Australia.
When the opportunity arose to join Gamuda in 2019, I was excited at the prospect of being involved with such an innovative company, so it was an easy decision for me to join.Gamuda doesn't just deliver large-scale infrastructure projects, it also innovates and invents novel solutions to engineering problems. From my point of view, Gamuda has set new global standards in innovation. The SMART Tunnel and Klang Valley Mass Rapid Transit (KVMRT) projects in Malaysia are just two examples of this
Entering a new market certainly has its challenges, such as understanding the landscape, the processes behind tendering for projects and building the right team from scratch. Gamuda is striking a great balance here. It's hiring locally and developing training programs to upskill the Australian workforce, while also leveraging its global subject matter experts.
This unique combination of global expertise and local project delivery is what makes working at Gamuda so exciting, especially in a country like Australia where there is such a strong pipeline of projects.
One of my favourite things about being an engineer is knowing the projects I work on will leave a positive legacy and long-term benefits for people and communities. Gamuda has the technical capabilities and the right people to deliver major projects that will contribute to the infrastructure landscape and deliver positive outcomes for Australians. Gamuda is in it for the long-haul.
Richard Petaccia is an Operations Manager with Gamuda Australia.