Women in Tunnelling: The case for choosing engineering
08 Jun 2021 | Savannah Sang (Senior Project Engineer – Tunnelling)
Savannah Sang shares her journey to becoming an engineer and why engineering can be a rewarding career for women looking to challenge themselves.
When I finished school, I never considered engineering as a career path. In fact – after completing year 12, I started a degree in physiotherapy before realising it wasn't for me. Having worked as a civil engineer for almost ten years now, I can't imagine doing anything else! Engineering – and tunnelling in particular – is a challenging and incredibly rewarding career.
I was the first person in my family to attend university. After determining physiotherapy was not for me, I spoke to a career counsellor who suggested I complete a questionnaire to see what job would suit me. According to the results, some suitable jobs were landscaper or helicopter pilot, engineering was number seven on this list. From the information I could find, the career sounded interesting, so I decided to enroll.
Shortly after starting the Bachelor of Engineering degree at Griffith University, I knew I had made the right decision. Engineering hadn't been a consideration before I received the questionnaire results – I think that is one reason not many female school leavers consider it as a viable option. I discovered the truth in the saying: "you can't be what you can't see". This is something we really need to change.
Throughout my career I have had the opportunity to work with some incredible people on large infrastructure projects such as the Legacy Way Tunnel in Brisbane, the New M5 Tunnel and the Westconnex Rozelle Interchange in Sydney. One of the best things about being an engineer for me is the long-lasting relationships you can form when working on a project. You can gain a great support network and there's a real sense of camaraderie and inclusiveness – even if the gender imbalance is still significant when you are working underground.
I'm now a Senior Project Engineer at Gamuda Australia. Gamuda is renowned for being innovative in the tunnelling space, pioneering industry-first solutions like the variable density (VD TBM) and autonomous tunnel boring machines (A-TBM) and the world's first dual traffic and stormwater management tunnel (SMART) in Malaysia.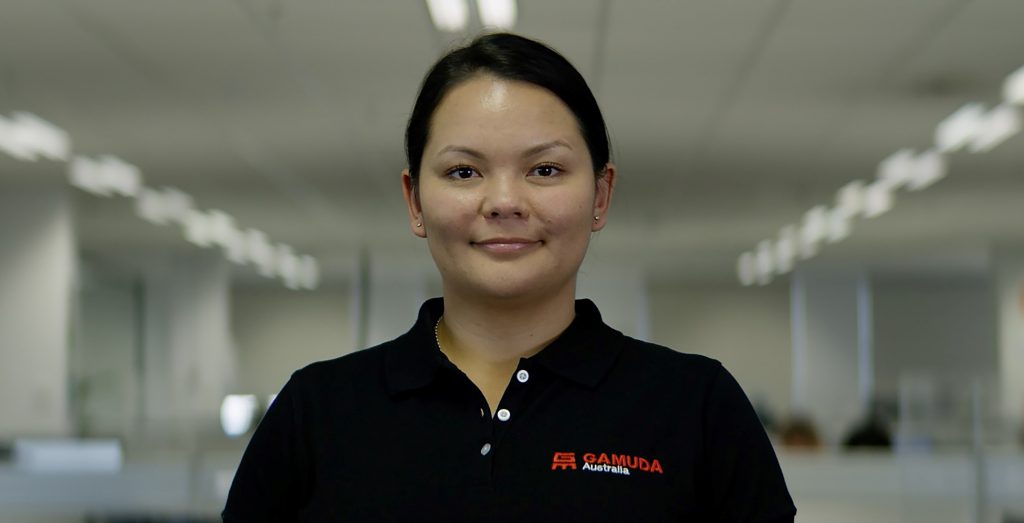 "The opportunity to work with world-class experts doesn't come around very often, so joining the business was an easy decision for me."
Everyone at Gamuda brings something different to the team. It's those different skills, experiences and ways of approaching a problem that make Gamuda such an enriching place to work.
Some advice for female school leavers out there – be open to choosing unconventional career paths and challenge your limitations. I was not sure if engineering was right for me until I gave it a go. I'd also encourage more women to pursue a career in tunnelling and support those already in the industry. If you have a natural curiosity, love solving problems and working with a team towards achieving a common goal, engineering can be an exciting and rewarding career path.
I'm proud to be a woman in engineering and grateful to work for a company that values and champions the great contribution women make to the industry.
Savannah Sang is a Senior Project Engineer with Gamuda Australia