Gamuda Australia Second Infrastructure Project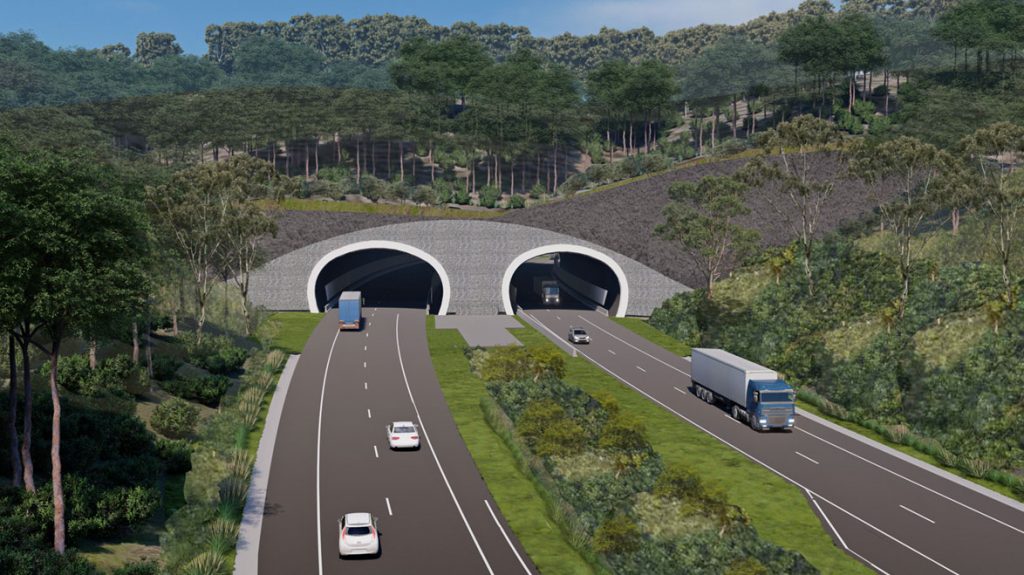 Gamuda Australia has been awarded a major road transport project by the NSW Government, a $1.35 billion contract to deliver the main package of works for the Coffs Harbour Bypass.
The design and construct contract will be delivered through a 50-50 joint venture with Ferrovial Construction, generating an estimated AUD$675 million in revenue for Gamuda.
The scope of works includes:
14km of new and upgraded four-lane divided highway bypassing the Coffs Harbour CBD and urban area
Three tunnels (approximately 1km in total) through prominent ridges along the alignment
A new bus interchange and pedestrian footbridge servicing a local primary school
Three grade-separated interchanges
Upgrade of the existing Pacific Highway between Korora Hill and the dual carriageway highway at Sapphire
Local access and service roads adjacent to sections of the new highway providing connections for local residents and businesses.
The Coffs Harbour Bypass is the final section of M1 Pacific Highway to be upgraded to a four-lane divided road between Hexham and the Queensland border, completing decades of investment by the Australian and New South Wales Governments.
Mr Ewan Yee, Executive Director, Gamuda Australia said: "This is an exciting project for Gamuda Australia to be part of. The joint venture is focussed on combining engineering smarts with environmental and sustainability innovation to ensure a positive legacy far beyond construction.
"Coffs Harbour is a vibrant coastal city. Gamuda looks forward to working with the local community and local supply chain to maximise job, training and investment opportunities.
"Partnering with local stakeholders and the community to respect the traditions and customs of the Gumbaynggir people and protecting a unique natural environment will be vital parts of a successful project for Gamuda."
The joint venture team and both parent companies have worked collaboratively with Transport for NSW throughout the tender to make sure the local community, local jobs and local businesses are at the heart of delivering the project.
Planning and detailed design works will commence immediately with the Bypass opening to traffic in late 2026, with final project completion in late 2027.