Piling work begins for the 17 bridges needed for the Coffs Harbour Bypass
17 Oct 2023 | Gamuda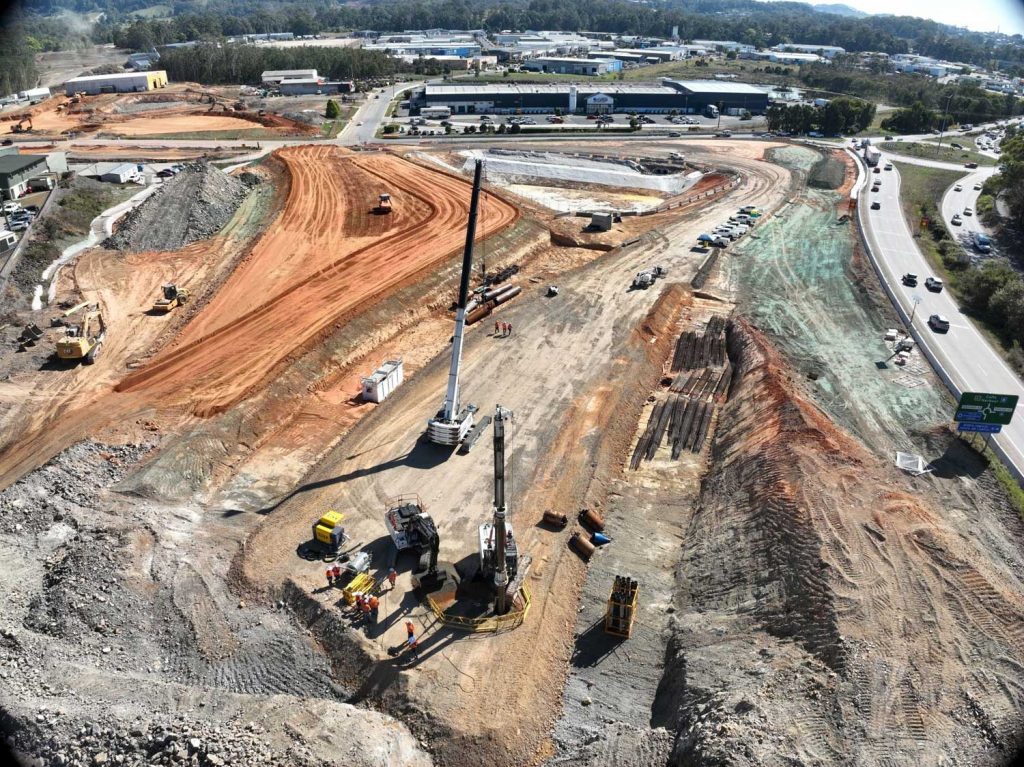 The latest milestone in the construction of the Coffs Harbour bypass is boring – literally.
Two piling rigs are now onsite to start piling work as part of building the 17 bridges needed for the bypass.
Transport for NSW Director North Region Anna Zycki said the Coffs Harbour bypass construction team would build more than 300 bridge piles across the alignment, with each pile taking about eight hours to complete.
This recent milestone follows the release of the detailed design consultation report in September 2023. Transport for NSW worked closely with Ferrovial Construction and Gamuda Australia joint venture on detailed design refinements which will deliver better outcomes for community and road users once the new highway is open.
The Australian and NSW governments are funding the $2.2 billion, 14-kilometre Coffs Harbour bypass project. A joint venture comprising Ferrovial Construction and Gamuda Australia was awarded the collaborative design and construct contract for the Coffs Harbour Bypass in June 2022.
For more information on the Coffs Harbour bypass click here: https://lnkd.in/gfcskbWi.