The Malaysian Government has announced the extension of the recovery phase of COVID-19 movement control order (RMCO) to 31st December 2020.
Since the movement control order took effect in mid-March, we are practising self-discipline and adjusting to a "new normal", meaning a new way of living and going about our lives, work and interactions with other people.
We, as a Group are navigating the economic consequences of the pandemic to become an agile organisation by streamlining our current and build future business capabilities. We are also rethinking our approach to business continuity, system availability, accessibility, resilience and security. At the same time, we are ensuring that our most vital resource, the heart of Gamuda's operations- our people's welfare, health and safety are protected.
Our safety commitment, a fundamental and non-negotiable part of the Group's culture is being further strengthened as our business-critical operations, as permitted by the authorities continues. To further enhance our COVID-19 preparedness, we have set up an internal reverse transcription-polymerase chain reaction (RT-PCR) testing lab to allocate sufficient control measures to prevent infection and mitigate the risk of spreading the virus, which will support our broader objective of ensuring business continuity.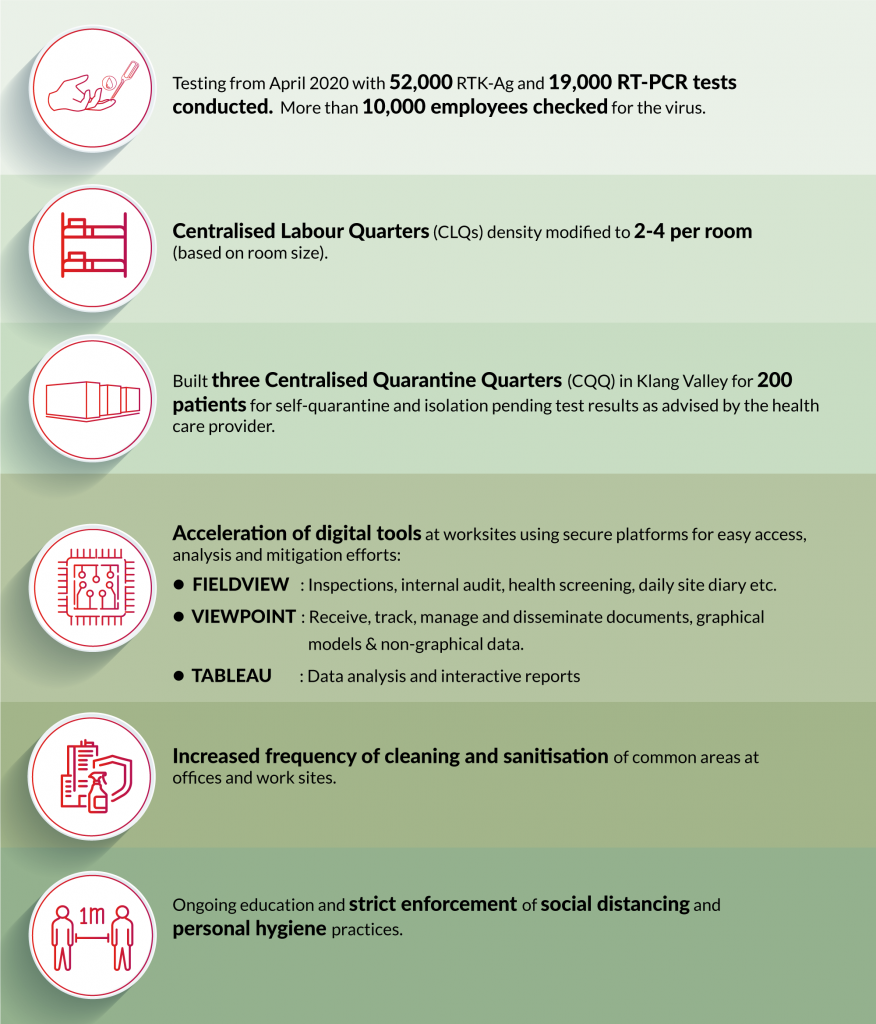 The Group is focused on ramping up productivity at all work fronts and complying with the Ministry of Health's standard operating procedures to break the chain of infections.

DATO' UBULL DIN OM
Chairman, SHE Committee
Managing Director, Gamuda Engineering