Empowering Women in Tunnelling – Gamuda launches paid training program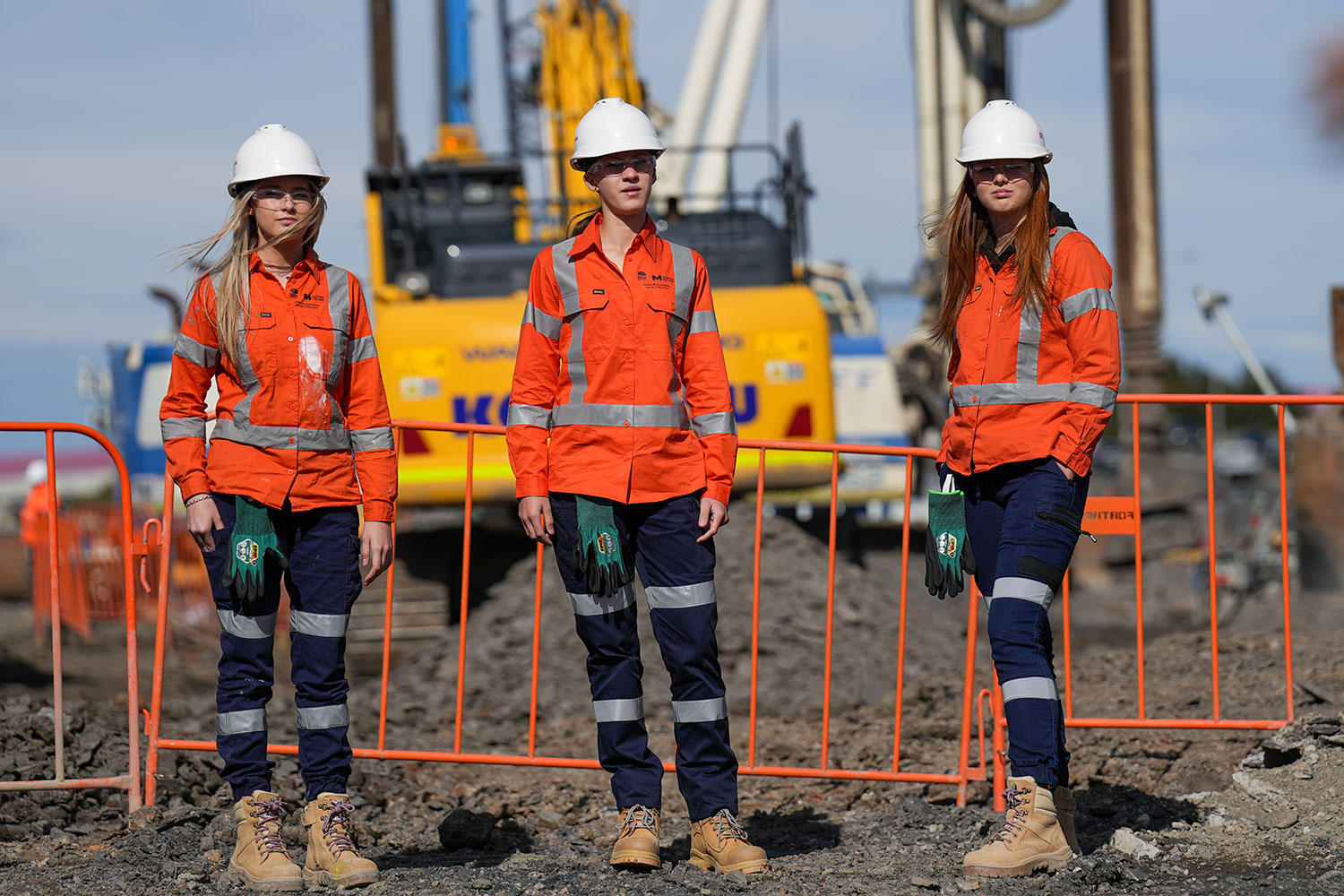 Gamuda is thrilled to unveil an inspiring partnership with the social enterprise, Empowered Women in Trades. The program has been carefully designed and curated to introduce more women to the tunnelling and construction industry whilst providing a robust pathway for a meaningful and sustainable long-term career.
The program is designed to upskill women who may not have worked within the construction sector previously yet are seeking a career change and are willing to apply transferrable skills to a completely new role. The program not only provides candidates with two weeks of paid training, but following successful completion, the candidates will be offered the opportunity to enrol in the Certificate III Civil Construction Apprenticeship. This 12–18-month program will be delivered at the project's Training Facility in Clyde.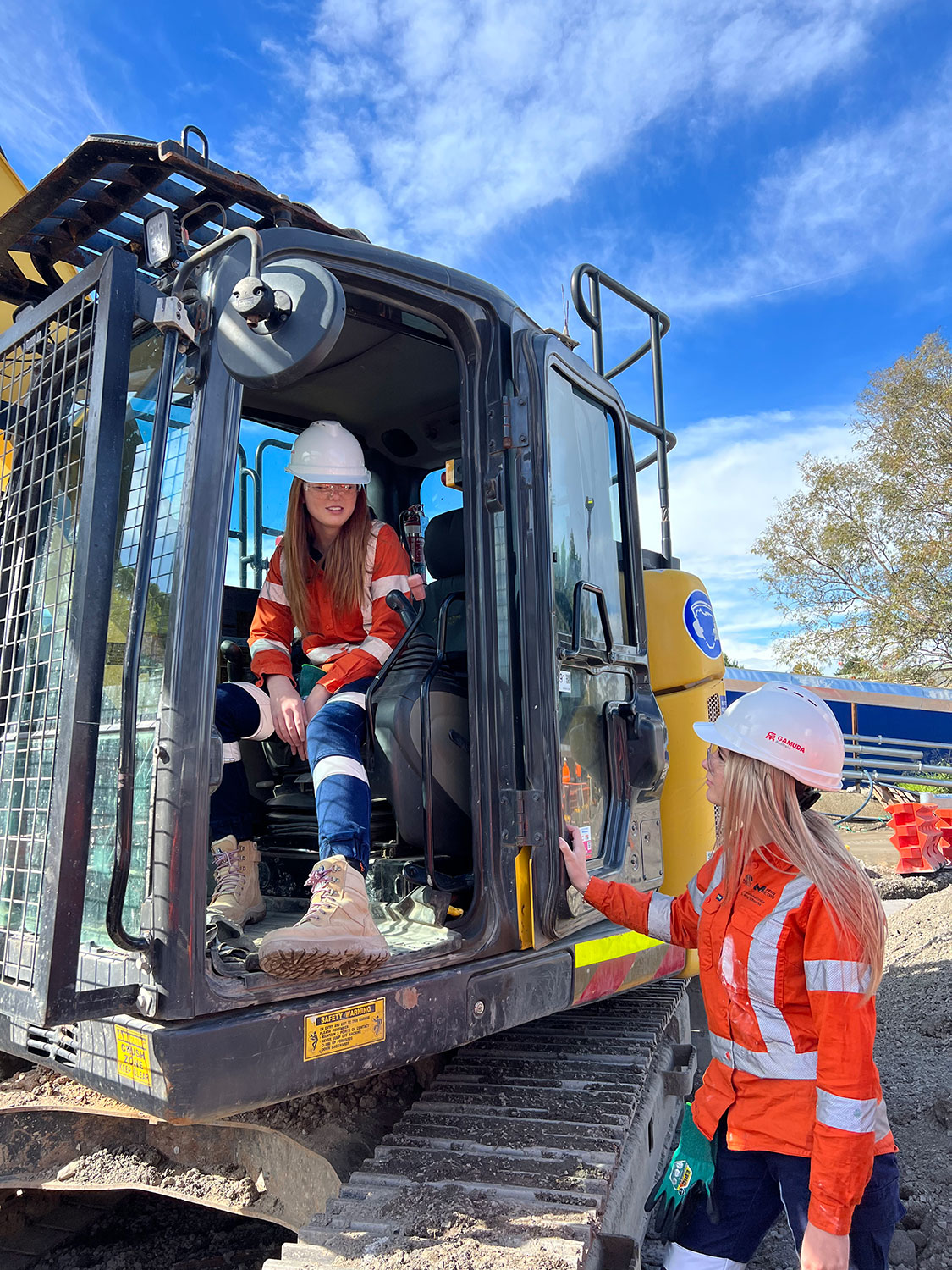 What are some of the benefits of the Women in Tunnelling Program?
The 'Women Who Work in Tunnelling' Program is a paid Pre-Employment Program, offering successful candidates nine [9] accredited units of competency that correlate directly to the CERT III in Civil Construction Apprenticeship. This short, sharp skillset will provide the worker with the foundational and underpinning skills and knowledge to set them up for success and ready to safely commence their new role on the Sydney Metro West – Western Tunnelling Package. The modules will include planning, WHS, risk management, general civil construction, small hand and power tools, working at heights and plant operations.
Candidates will learn about positive psychology and psychological safety: the project takes a holistic approach to developing candidates, equipping them with the technical skills and emotional intelligence to succeed in their future careers.
Upon program completion, candidates will experience a seamless transition into a meaningful, full-time position with one of three [3] prestigious, reputable companies – Gamuda and Laing O'Rourke Consortium, Ward Civil or Tunnelling Solutions.
Gamuda's commitment doesn't stop after the program ends. Candidates will continue to receive ongoing one-on-one and group mentoring sessions, ensuring their growth remains our priority.
Applications are now open and close on 4 October 2023, with the program commencing on 30 October 2023. Gamuda encourages women with diverse backgrounds and experiences to apply. For more information on this initiative, please email [email protected].
Together with Empowered Women in Trades, Gamuda is paving the way for women to shine and be part of the Sydney Metro West – Western Tunnelling Project Package.
About the project:
The NSW Government is delivering Sydney Metro West, a new underground metro railway which will double rail capacity between Parramatta and the Sydney CBD, with a target travel time of about 20 minutes between the two centres.
Sydney Metro West stations have been confirmed at Westmead, Parramatta, Sydney Olympic Park, North Strathfield, Burwood North, Five Dock, The Bays, Pyrmont and Hunter Street in the Sydney CBD.
The Gamuda Australia and Laing O'Rourke Consortium (GLC) is delivering the Western Tunnelling Package. The project involves nine kilometres of twin metro rail tunnels between Westmead and Sydney Olympic Park, excavation for two new metro stations, a stabling and maintenance facility at Clyde and a precast facility at Eastern Creek.
---
Proudly Funded by
Project is funded under the grant program by Trade Pathways Program – Training Services NSW